Junior Golf Programs & Events
Junior golf is BIG at RedHawk
**Spring 2021 Junior Programs**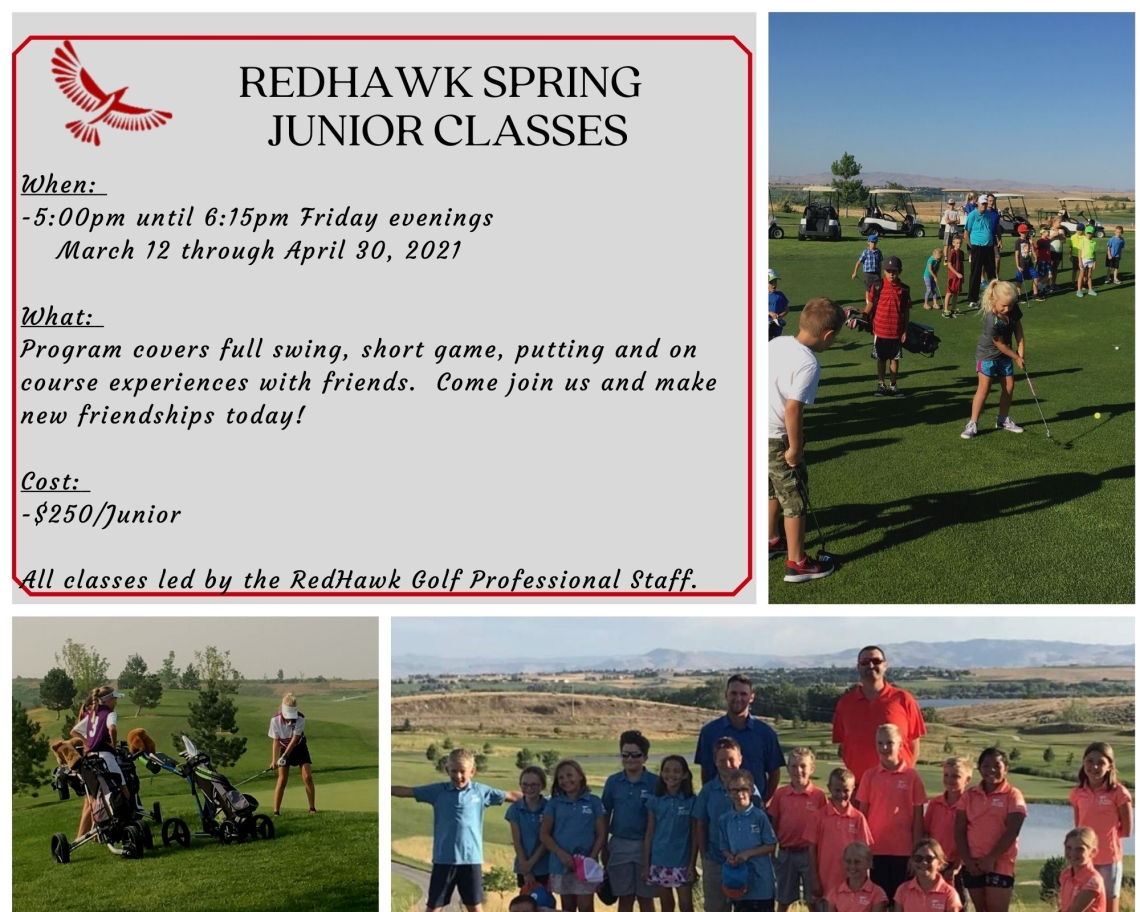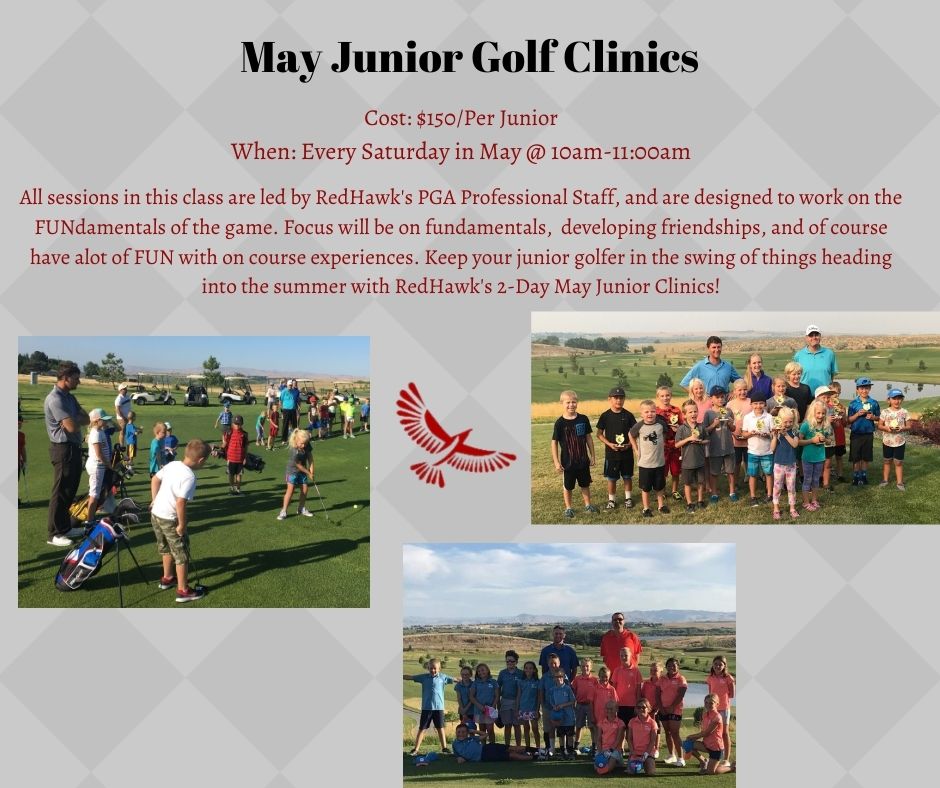 **Summer 2021 Junior Programs**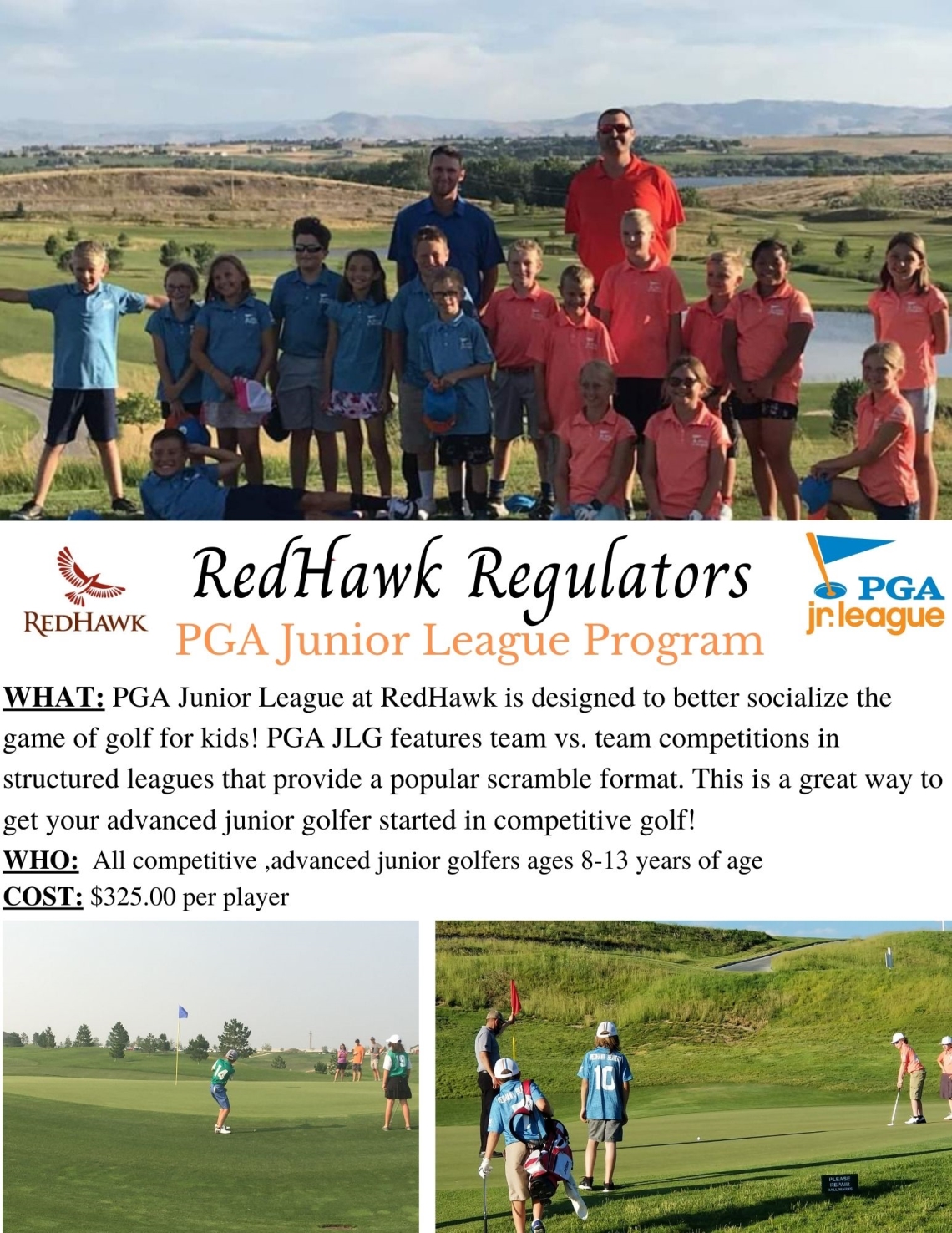 WHEN: PGA Professional led practices are Friday evenings coinciding with the RedHawk Spring/Summer Academy programs. RedHawk PGAJLG will start at 5pm beginning May 7, 2021 . Matches are usually weekends (Friday or Saturday evenins) from 5pm-9pm starting in May. Regular season ends in mid-July with all-star play (if applicable) running in August through October.
INCLUDES:
PGA Member/Associate Led practices
4 to 5 Games at competing courses
PGA Junior League Players Kit
Two Jersey's
PGA Junior League Cap
PGA JLG Bag Tag
PGA JLG tee-shirt
PGA JLG draw string bag

CLICK HERE for a wonderful and informative video to help show you and your junior golfers what PGA Junior League is all about!
RedHawk Rebels

Development Program
Cost: $125 Per Rebel
When: June 15-Aug 3 (7 Weeks)
Ages 4-10
This is our new 7 week summer program designed to introduce new golfers ages 4-10 to the game of golf. The only goal is Fun ON COURSE experiences!!! The RedHawk Rebels will start Tuesday June 15th and will end Tuesday July 27. The Rebels will meet every Tuesday Morning at 7:15am and will end around 9:15am. Come join the fun and make new friends at RedHawk!

**40 Juniors Max **
RHJGA Junior Club Championship
Date & Starting Time:
Monday August 9th & Tuesday August August 10th, 2021
**Golf shop will assign tee-times**
Cost: $25.00 Entry Fee
Format:
The 2021 Jr. Club Championship will be a two-day individual stroke play competition. Players will play their own ball through the hole.
**Fall 2021 Junior Programs**
RHJGA FallJr. Academy
Each fall session is designed to keep junior golfers around the game of golf, as the season slowly winds down. Classes run from 4:30pm until about 6:00pm Wednesday evenings. This 6 week series will begin on September 15th and end on October 20th. The goal is to have fun with friends, and to focus on the fundamentals heading into the off season.